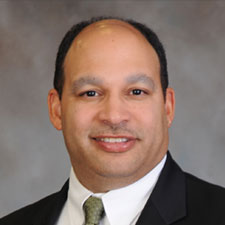 Hon. Todd Turner
WSTC Commissioner
Councilmember Todd Turner (D-District 4) was elected to the Prince George's County Council in 2014 and re-elected in 2018 to serve the 4th Council District 4, which includes Bowie, Glenn Dale, Greenbelt, Westchester Park and parts of Lanham-Seabrook, and Upper Marlboro.
The Prince George's County Council was unanimously re-elected Mr. Turner to serve a second consecutive year as Council Chair for Legislative Year 2020, having previously served as Council Chair in 2019 and Vice-Chair in 2018.  He previously served as Chair of the Council's Transportation, Housing and Environment (THE) Committee, and the Rules & General Assembly (RGA) Committee.  He also represents the County Council on the Washington Suburban Transit Commission (WSTC) and as a member of the Maryland Association of Counties (MACO) Legislative Committee and Large Counties Coalition.  He formerly served on the Washington Metropolitan Council of Government's Board of Directors (2018 – 19).
Mr. Turner is a 2017 graduate of the Academy of Excellence in Governance at the Institute of Governmental Service of the University of Maryland, the 2017 Leadership Greater Washington (LGW) class, and the 2012 Leadership Prince George's (LPG) class.  In addition, he is a 2014 recipient of the Elizabeth and David Scull Metropolitan Public Service Award from the Washington Metropolitan Council of Government.